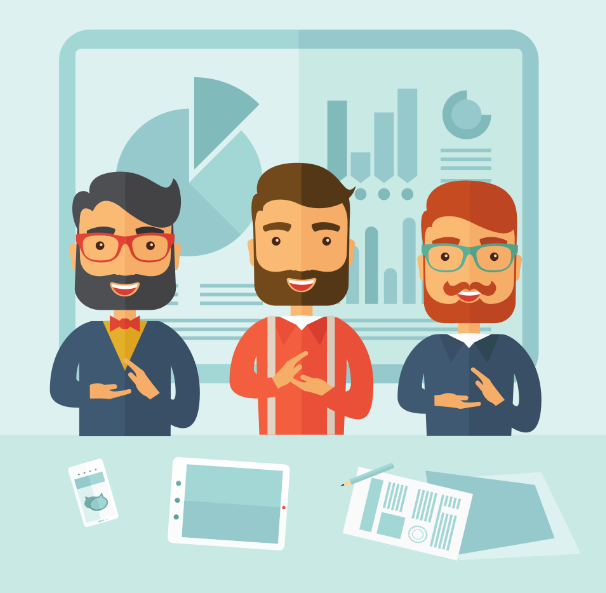 As an owner of a company, you have to pass through many problems, and often have to spend so many time, to hire, interview, and identify great employees for your company. So retaining employees became the only priority that must be considered. Retention here involve a set of practices and luckily they are inexpensive to implement. All you need to have is just good retention strategies.
However, the key of all success in term of retention is related to what you are going to do in order to retain good employees. So the key to design retention strategies is learn what your employees are looking for. The best employees who are currently working in a company usually want several things:
A set of benefits that help them to fulfill their daily needs.
A good wage or salary, and an opportunity to increase the number of it.
Working schedules that are flexible, which at the same time offer the balance between their work and life.
The best employees want a chance to put some contribution to the company. They also want to be recognized for what they have done for the company.
Best employees always want feedback on how both the company and they are doing.
A chance to grow and an opportunity to develop their career.
Key Strategies in Developing Good Retention Strategies
First time when you hire employees, to the moment when they leave the organization, is a long line where good retention move. It is the line where an owner will meet a series of employment practices which will give big impact on retention. So when designing retention strategies, one must pay attention to the following things:
Outplacement and termination
An employee who leave on best ways are likely to recommend your organization. S/he will likely help you retain and attract future employees.
Internal communication
In this sense, communication should be effective. A practice of communication help the employees to know how a company works and things they can do to help company grow. So basically it will help a company to retain the employees.
Pay and benefits
You may think that the employees count career development as the most important factors to consider, but it is benefits, good pay, and pay higher that are matters.
Performance evaluation
Both the company and employees will earn benefit when employees know which part they need to improve and know if they are doing well with their duty.
Training and development
The both are key factors that will help employees grow, especially when they are working with the company. Training and development also important in a sense that it will help them to stay marketable.
Orientation and onboarding
The main value is to have good practices in place. In this sense, an owner should treat employee's right, particularly in early stages of occupation.
Recruitment and hiring
An owner should spend effort and time on recruiting. Retention will not be an issue if there is a good match between your company and employees.